Conveyancing and Property Transactions
McDonald, Slater & Lay provides a full range of services covering buying and selling residential, commercial and industrial properties.
Other pages in this section
McDonald Slater and Lay prepare Section 32 Vendor Statements, Contracts of Sale, applications for subdivisions as well as more complicated property transactions. As a legal firm, McDonald Slater & Lay is authorised to hold trust funds pending settlement, this can be a significant benefit in managing property transactions.
Following the satisfactory completion of settlement we attend to the necessary notices and payment of council and water rates, land tax and stamp duty providing a "one stop" process.
Electronic Conveyancing with PEXA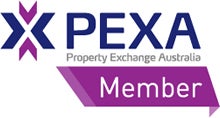 McDonald, Slater and Lay were one of the early adopters of electronic conveyancing.
In early 2017, Victoria's land registry, Land Use Victoria, announced its phased timetable for transitioning to digital only lodgement by 1 August 2019, with very limited exceptions.

From 1 October 2018 all instruments or combinations of instruments available in PEXA are to be lodged electronically.